Embroider The Best 24 pc. min
Screen Printing 24 pc. min
Celebrating 20 years in business! We thank you, our valued customers, for letting us partner with you on all your Screen Printing & Embroidery projects over the years! We are bigger and better and have more products and services to offer you than ever before! T-shirts, Hoodies, Polo Shirts, Caps and so much more!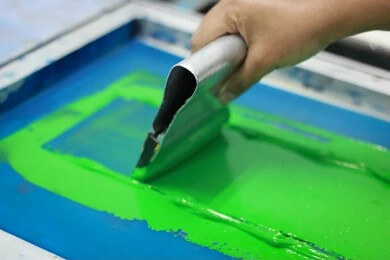 Screen printing is reproducing your logo/design by squeezing inks through mesh screens directly onto your garments. A separate screen is need it for each color in your logo/design, so designs with many colors cost more than simple one color designs. Just like embroidery, the screen printing process has been partly automated but garments are individually loaded and unloaded by the operator. Once printed, each garment travels through a dryer which cures the ink.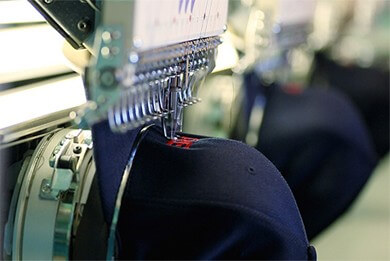 Embroidery is reproducing your logo/design by stitching threads directly into fabric. The stitching process is fully automatic. Embroidery machines have 6 or more sewing heads with up to 12 needles per head. This means that 6 items can be embroidered at the same time and the logo can use up to 12 thread colors. The first step is to make a program for your logo. This is called digitising. The result is a logo file that can be uploaded to the embroidery machine and instructs the machine what to stitch. The garments are manually "hooped" and loaded onto the machine.

These are just a small sampling of the brands we use – we have access to thousands of items and hundreds of name brands!  To check out more of what we offer, here is a link to our online catalog through the largest distributor in the world.  If you can't find what you're looking for there, don't worry – here is a link to the second largest distributor.